General Assembly Update from Health Brigade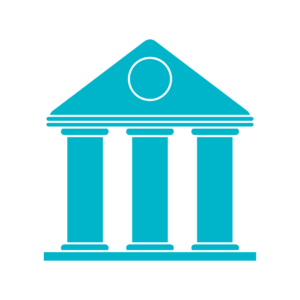 As in years past, the 2019 Virginia General Assembly Legislative Session saw many important bills that will have a lasting impact on Health Brigade and the neighbors we serve. We'd like to share with you some of the positive legislative news we're celebrating, and also recognize issues in the Commonwealth that still await change.
We were glad to see SB 1349 (aka "Dillon's Law") pass. Sponsored by Senator Ryan McDougle, this law eliminates the requirement for an individual who is reporting an overdose to authorities to "substantially cooperate with law enforcement in any investigation of any criminal offense reasonably related to an overdose" to avoid prosecution.  Dillon's Law passed with unanimous votes, and will encourage individuals in the Commonwealth to call 911 when witnessing an overdose without fear of being charged for possession or consumption of illegal drugs. We believe this law will save many lives in Virginia.
We were also pleased that HB 1664 passed.  This new law allows individuals convicted of out-of-state drug offenses to petition for a restricted driver's license. This bill, sponsored by Delegate Jerrauld C. "Jay" Jones, will help people more easily regain access to their licenses. Countless individuals in Virginia rely on access to personal transportation in order to work and provide for their families – to not have this right, we believe, places an undue burden on individuals and their families.
A bill that many in the public health arena followed closely is HB 2528, legislation the House and Senate passed to allow prosecutors to charge anyone who gifts, sells, or manufactures drugs with felony homicide if the drug leads to a fatal overdose.  This bill could result in individuals struggling with addiction to face significant prison time, further increasing the stigma and criminalization experienced by people who use drugs. The legislation was sent to Governor Northam, who effectively vetoed the bill before it could be instated as law. As an organization that experiences the complexity of substance use, Health Brigade commends Governor Northam's decision.
We were disappointed to see HB 2421 defeated, a bill introduced by Delegate Mark Levine to end discrimination in employment settings based on sexual orientation and gender identity. Since our organization's inception, Health Brigade has stood with minorities and marginalized populations.   We are disheartened to see the failure of any legislation that would promote greater equality in Virginia. We will continue to advocate for issues that positively impact the LGBTQ+ community in the future, and support policies that do the same.
Looking forward to next year's session, we'd like to remind our supporters that many legislators are up for re-election in the coming year. We encourage you to pay close attention to where candidates stand on the issues, especially those that affect the health and well-being of Virginians.  Along with your support and advocacy, we anticipate a year of exciting changes in the General Assembly's 2020 Legislative Session.