Jesse's Story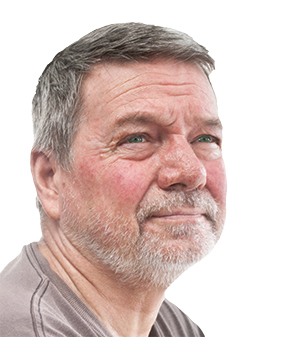 Jesse, like so many of us, has suffered many losses in his life. He has a long history of depression and post-traumatic stress. He struggles daily with multiple chronic illnesses and is a lifelong smoker. Jesse came to Health Brigade for primary care in 2012. As Health Brigade grew into an integrated health home — expanding services to meet the various needs impacting health — Jesse was able to participate more deeply in care. He received behavioral health coaching to address habits and behaviors, including smoking cessation to positively impact his health. Jesse began mental health counseling in 2018 to address his depression and PTSD. He is on medication and working with a therapist one on one, resulting in great improvement on his outlook on life.
This past year Jesse tested positive for Hepatitis C (HCV). While the cost of the medication is usually $80,000 or more, through a unique partnership Health Brigade was able to treat Jesse's HCV in house and obtained the medication at no cost!!
Today, Jesse is cured of Hepatitis C, quit smoking, and his chronic conditions are well-managed, including the depression and PTSD. Whenever Jesse sees our Medical Director in the hallway, he runs to hug her and thank her for all that Health Brigade has done to keep him alive and well.
We couldn't serve individuals like Jesse without help from generous folks like you. During this season of giving, help us help our neighbors in need.