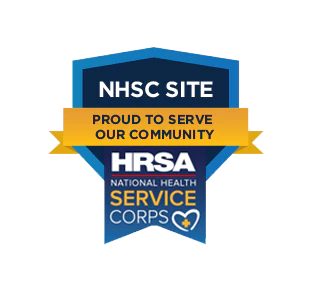 Thank you for your interest in joining the Health Brigade team. Health Brigade offers competitive salaries and benefits as well as the opportunity to effect positive change in our community every day.
To be considered for any advertised position, applicants must submit at minimum a résumé and cover letter. If additional items are required, they will be specified in the job posting. Be sure to indicate in your cover letter the specific position for which you are applying.
HEALTH BRIGADE IS PROUD TO BE AN INCLUSIVE ORGANIZATION
Health Brigade does not discriminate in hiring practices, services or policy with regard to sex, race, color, age, national origin, religion, disability, genetic information, marital status, sexual orientation, gender identity, citizenship, pregnancy or maternity, veteran status, or any other status protected by applicable national, federal, state or local law.
---
Clinic Manager
Part-Time M-F (4 hrs per day)
JOB SUMMARY: The clinic manager is responsible for managing the day to day operations of the medical clinic and for managing the patient experience for a diverse safey net medical clinic. Using both clinical knowledge and knowledge of HB policies and procedures, the clinic manager works collaboratively with the medical director, staff, and volunteers to ensure efficient and effective care delivery. Responsible for functioning of practice including management of staff, workflow development, patient schedule management, financial compliance and oversight of inventory, patient, provider and staff satisfaction and safety compliance. Operationalizes procedures and implements performance improvement strategies within the practice. Performs all duties in a manner which promotes good team work and reflects the mission and values of inclusive and trauma informed care. Works collaboratively with staff and volunteers to resolve issues within the practice.
MINIMUM QUALIFICATIONS
Strong fund of medical knowledge – minimal training as LPN or RN; advanced medical training and college degree, and bi-lingual in Spanish preferred.
Knowledge of ambulatory care essential; background in clinic procedures including schedule management, registration, use of electronic medical record, and patient flow.
Minimum of 2-4 years of management experience in a practice setting
Current BLS
REQUIRED SKILLS
Strong clinical management skills (patient triaging, staff supervision and scheduling)
Excellent verbal and written communication skills
Advanced computer skills including but not limited to use of Word, Excel, Outlook, reporting software and electronic medical records
Strong leadership skills that inspire confidence and motivation of staff
Sound decision-making and professional judgement
Strong problem-solving skills and ability to prioritize competing needs
RESPONSIBILITIES
Supervise day to day clinical operations of HB medical clinic
On-board and direct clinic volunteers (except medical providers) including orientation, training, and scheduling, in collaboration with the Volunteer Program Manager
Support patient workflow by assisting in triage and making necessary adjustments to schedules, working with providers, staff, and Medical Director
Manage non-provider clinic staff, including team meetings, schedules, supervision, etc.
Coordinate staff and volunteer coverage for scheduled visits, ensuring visit capacity for patients and providers.
Communicate resourcing issues and needs to the Medical Director
Work closely with QI & Integrated Care Manager to provide data and other information needed for grants and reporting.
Manage all sub programs of medical clinic, including appropriate auditing, staffing, education and reporting to Medical Director and other entities as required
Manage purchasing, equipment maintenance, and all certifications for clinic operations.
Provide oversite of staff health records and requirements, including flu vaccine and PPD screening, etc. in collaboration with the HR & Facilities Manager.
Ensure compliance with clinical /patient care standards and established policies and procedures.
Assure safe, clean, and well-maintained facilities in collaboration with the Medical Director and HR & Facilities Manager, including tracking and adherence to all regulations and compliance standards
Ensure alignment with HB Mission & Values and adheres to trauma informed care principles
Follow all agency policy and procedures
Perform other duties as assigned
Interested candidates should submit a resume and cover letter to Polly Foster, HR & Operations Manager at pfoster@healthbrigade.org. No calls please. 
---
Transgender Health Services Case Manager & Outreach Advocate                                                        
32 hours/week
Primary Function/General Purpose of Position
The THS Case Manager & Outreach Advocate will work in collaboration with the Trans Health Services Program Manager to ensure that transgender and gender-nonconforming (TGNC) patients at Health Brigade receive accessible and affirming care within and outside of the agency. The individual in this role will serve as a patient advocate by aiding clients in navigating services and resources, as well as reporting and coordinating necessary follow-up care. The person in this role additionally represents Health Brigade Trans Health Services at community events and offers workshops internally and to external community partners. Due to the  COVID-19 pandemic, work will be performed remotely until further notice.
Employment Qualifications
·       Must have demonstrated experience serving LGBTQ+ individuals

·       Interest in and dedication to addressing health issues affecting TGNC individuals

·       Is able to work both independently and collaborate with others

·       Prefer an individual with lived experience reflecting our patient population

·       Prefer an individual who is currently pursuing/holds a degree in social work, counseling, gender studies or other related areas of study

·       Must have reliable transportation
 Case Management Responsibilities
 Manages registration and annual re-certification of all T/GNC clients at Health Brigade
 Assists in carrying out treatment plans by facilitating case management services including but not limited to:

Legal name and gender-marker change navigation
Housing assistance which may include liaising with landlords as needed and searching for housing options, roommates, etc.
Facilitating connection to other essential resources like food, transportation and LGBTQ+ social networks
Employment support provided by connecting clients to safe and affirming employment opportunities, helping to develop resumes, assisting clients with communications to potential employers, and preparing for interviews
Financial assistance for hormones, psychiatric medication and gender affirming items such as binders, packers, wigs, gaffs etc by making purchases at pharmacies, grocery stores, gas stations, and online
Benefits application assistance and system navigation for programs like Medicaid, Medicare, SSI, Unemployment, and SNAP
Liaise between providers and patients for non-medical communications
Internal and external referrals as required
Participate in integrated care meetings as needed with other staff to coordinate client care across agency

Maintains client/program files and electronic documentation
Collects and reports program metrics as needed
Outreach & Education Responsibilities
---
Establishes partnerships with community and professional organizations serving transgender and gender non-conforming populations
Attends monthly Health Brigade Advocacy Team meetings as Transgender Health representative
Represents Transgender Health Services Program at community events and initiatives, occasionally requiring a flexible schedule to attend night and weekend events
Collaborates in developing trainings and resources related to transgender health to present internally and externally to community partners
Attends and participates in monthly Trans Health Collaborative meetings
Engages in relevant training and education opportunities as available
Provides T/GNC specific materials to Communications Coordinator for Health Brigade social media as needed
The full position description may be found here, along with the application. Please submit the downloaded application and your resume as an email attachment to Polly Foster, HR & Operations Manager at pfoster@healthbrigade.org. No cover letter is required. We will be accepting applications on a rolling basis until we determine we have a sufficient applicant pool. If you are interested in this position, please submit your application materials as soon as possible.
---