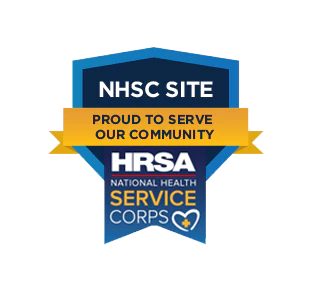 Thank you for your interest in joining the Health Brigade team. Health Brigade offers competitive salaries and benefits as well as the opportunity to effect positive change in our community every day.
To be considered for any advertised position, applicants must submit at minimum a résumé and cover letter. If additional items are required, they will be specified in the job posting. Be sure to indicate in your cover letter the specific position for which you are applying.
HEALTH BRIGADE IS PROUD TO BE AN INCLUSIVE ORGANIZATION
Health Brigade does not discriminate in hiring practices, services or policy with regard to sex, race, color, age, national origin, religion, disability, genetic information, marital status, sexual orientation, gender identity, citizenship, pregnancy or maternity, veteran status, or any other status protected by applicable national, federal, state or local law.
Current Openings:
Full-Time Case Manager
Health Brigade, formerly Fan Free Clinic, is seeking a full time Case Manager to work in an integrated health care setting for our Ryan White Part B program (RWPB). The Case Manager is responsible for new client intakes, gathering eligibility documentation, maintaining up to date client records, data entry, and ongoing general case management for RWPB clients seeking services at Health Brigade. The ideal candidate is a bachelor's level social worker or an equivalent human services background. Knowledge of current issues affecting the HIV+ community and Ryan White Part B program guidelines are a plus.
Education and experience:
Bachelor's level in social work or equivalent human services background. Experience working with HIV+ population a plus.
Skills and Abilities
Strong attention to detail
Basic assessment skills
Ability to work on a multidisciplinary team
Demonstrate strong organizational skills
Demonstrate effective oral and written communication skills
Knowledge of community resources
Ability to organize work, coordinate projects, set priorities, adhere to deadlines and follow-up on assignments with minimal direction
Must have reliable personal transportation
Candidates must demonstrate oral and written communication skills. Computer skills and proficiency in Microsoft Office products are required.
Employees must be able to work collaboratively with a variety of staff within the organization. HB expects individuals to have a strong work ethic and commitment to our mission and values. Successful candidate must possess skills that support and enable sound decision making, strong personal and professional boundaries, good judgement and discretion.
Compensation
Compensation is commensurate with background and experience.
To apply, email a cover letter, a resume, and three professional references by January 25th at 5pm to pfoster@healthbrigade.org No calls please.
Resource and Development Associate
Primary Function/General Purpose of Position
Support the organization's fundraising efforts by serving as an integral part of the Development team. Provide administrative support to the Executive Director and Director of Resources and Philanthropy. Key role in supporting fundraising and events focused on cultivating and retaining key stakeholders to support our mission.
Employment Qualifications
Minimum of a bachelor's degree and 3 years of non-profit or higher administration experience
Effective oral and written communication skills, including use of social media
An understanding of the non-profit, voluntary, private and public services sector
Strong administrative skills (recording minutes, managing various calendars, knowledge of excel)
Strong analytical and problem solving skills
Strong interpersonal skills
Quality driven–including competency in goal setting and meeting specific measurable outcomes
Ability to work both independently and collaboratively
Event planning skills
Experience with donor management systems
Fundraising experience
Sensitivity to diversity in its many forms among all constituents and stakeholders
Access to a vehicle
Job Responsibilities
Oversight of donor database, GiftWorks, and providing strategic and operational support for the organization's fundraising programs.
Managing and maintaining data, documentation, all analytic al reports and training on the system.
Processes donations and manages gift acknowledgements.
Team lead responsible for business solicitation and outreach.
Provides administrative support to the Executive Director and agency directors including scheduling, meeting logistics and support, correspondence, filing, etc.
With other team members, provides support regarding special events, including planning and implementation.
Acts as Recording Secretary to the Board of Directors, working closely with the Board Secretary in the preparation of timely and accurate Board meeting minutes. Provides administrative support to the Board of Directors and its committees and taskforces, as assigned by the ED.
Lead in monitoring overall agency calendar of activities and events.
Adheres to agency's policies and procedures. Actively participates in the other activities of Health Brigade.
Other duties as assigned
Will require some evening meetings
Please email Polly Foster pfoster@healthbrigade.org a cover letter and resume by Jan. 23, 2019 at 5pm.
No phone calls please.