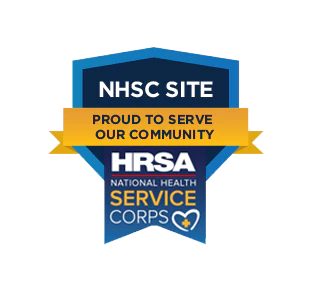 Thank you for your interest in joining the Health Brigade team. Health Brigade offers competitive salaries and benefits as well as the opportunity to effect positive change in our community every day.
To be considered for any advertised position, applicants must submit at minimum a résumé and cover letter. If additional items are required, they will be specified in the job posting. Be sure to indicate in your cover letter the specific position for which you are applying.
HEALTH BRIGADE IS PROUD TO BE AN INCLUSIVE ORGANIZATION
Health Brigade does not discriminate in hiring practices, services or policy with regard to sex, race, color, age, national origin, religion, disability, genetic information, marital status, sexual orientation, gender identity, citizenship, pregnancy or maternity, veteran status, or any other status protected by applicable national, federal, state or local law.
Volunteer Coordinator
Health Brigade is seeking a full time volunteer coordinator to work in a progressive integrated health care environment. Ideal candidate will be collaborative, flexible, highly organized, and committed to the mission and values of Health Brigade. Minimum 3 years experience. Higher education and CVA preferred. Send cover letter and resume to pfoster@healthbrigade.org. Deadline: December 21, 2018. No calls please.
Volunteer Coordinator Job Description
Requirements
Minimum of 3 years coordination experience, higher education and CVA preferred
Experience with Microsoft Office, social media, and volunteer databases
Good judgement and ability to work with minimal supervision
Collaborative and flexible
Highly organized and detail oriented
Excellent oral and written communication skills
Ability to work in a fast paced rewarding environment that values diversity and team work
Administration
Maintain volunteer job descriptions and appropriate handbooks for each volunteer assignment
Create and distribute volunteer related communications and publications in line with HB brand guidelines
Facilitate agency information relevant to volunteers (assignment changes, additional training, etc.)
Maintain accurate and up to date list of volunteer opportunities
Maintain accurate records and provide timely statistical and activity reports on volunteer participation
Maintain waiting list/ contact information of all prospective volunteers
Develop and oversee program budget
Create and manage a volunteer database which includes tracking of volunteer hours, licensure, credentials, contact information, and other data elements.
Collaboration
Collaborate with leadership staff regularly to assess needs for volunteer staffing in the various departments.
Collaborate with Resources & Philanthropy to assist with volunteer donors, volunteer driven fundraising efforts, and volunteer staffing for community fairs and tabling events.
Develop and maintain community relationships to facilitate pathways for potential volunteers to become involved with Health Brigade.
Work proactively with staff to provide accurate information and support to the volunteers
Collaborate with a team of volunteers to help administer the volunteer program.
Establish and facilitate the Volunteer Advisory Council.
Supervision
Recruit, interview and place applicants for volunteer work
Provide ongoing support and guidance for volunteers
Confer with volunteers to resolve grievances and promote cooperation and interest
Conduct and/or arrange for volunteer orientation and training
Develop and manage volunteer policies, procedures, and standards of volunteer service
Address and resolve any issues which arise specific to volunteer performance matters.
Program Management
Develop, promote, and maintain a wide range of volunteer opportunities within the organization
Engage and retain the number of qualified volunteers to meet the capacity needs of the various departments, with priority given to medical, mental health, and health outreach services.
Recommend the most efficient use of volunteers, appropriate volunteer/supervisory mix, and future needs to support volunteer program operations.
Organize and implement volunteer recognition programs and special events
Evaluate all aspects of the volunteer program and implement changes as appropriate.
Conduct evaluations with volunteers to improve the quality of the volunteer program.