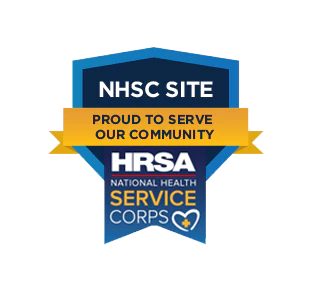 Thank you for your interest in joining the Health Brigade team. Health Brigade offers competitive salaries and benefits as well as the opportunity to effect positive change in our community every day.
To be considered for any advertised position, applicants must submit at minimum a résumé and cover letter. If additional items are required, they will be specified in the job posting. Be sure to indicate in your cover letter the specific position for which you are applying.
HEALTH BRIGADE IS PROUD TO BE AN INCLUSIVE ORGANIZATION
Health Brigade does not discriminate in hiring practices, services or policy with regard to sex, race, color, age, national origin, religion, disability, genetic information, marital status, sexual orientation, gender identity, citizenship, pregnancy or maternity, veteran status, or any other status protected by applicable national, federal, state or local law.
---
Clinic Manager
Part-Time M-F (4 hrs per day)
JOB SUMMARY: The clinic manager is responsible for managing the day to day operations of the medical clinic and for managing the patient experience for a diverse safey net medical clinic. Using both clinical knowledge and knowledge of HB policies and procedures, the clinic manager works collaboratively with the medical director, staff, and volunteers to ensure efficient and effective care delivery. Responsible for functioning of practice including management of staff, workflow development, patient schedule management, financial compliance and oversight of inventory, patient, provider and staff satisfaction and safety compliance. Operationalizes procedures and implements performance improvement strategies within the practice. Performs all duties in a manner which promotes good team work and reflects the mission and values of inclusive and trauma informed care. Works collaboratively with staff and volunteers to resolve issues within the practice.
MINIMUM QUALIFICATIONS
Strong fund of medical knowledge – minimal training as LPN or RN; advanced medical training and college degree, and bi-lingual in Spanish preferred.
Knowledge of ambulatory care essential; background in clinic procedures including schedule management, registration, use of electronic medical record, and patient flow.
Minimum of 2-4 years of management experience in a practice setting
Current BLS
REQUIRED SKILLS
Strong clinical management skills (patient triaging, staff supervision and scheduling)
Excellent verbal and written communication skills
Advanced computer skills including but not limited to use of Word, Excel, Outlook, reporting software and electronic medical records
Strong leadership skills that inspire confidence and motivation of staff
Sound decision-making and professional judgement
Strong problem-solving skills and ability to prioritize competing needs
RESPONSIBILITIES
Supervise day to day clinical operations of HB medical clinic
On-board and direct clinic volunteers (except medical providers) including orientation, training, and scheduling, in collaboration with the Volunteer Program Manager
Support patient workflow by assisting in triage and making necessary adjustments to schedules, working with providers, staff, and Medical Director
Manage non-provider clinic staff, including team meetings, schedules, supervision, etc.
Coordinate staff and volunteer coverage for scheduled visits, ensuring visit capacity for patients and providers.
Communicate resourcing issues and needs to the Medical Director
Work closely with QI & Integrated Care Manager to provide data and other information needed for grants and reporting.
Manage all sub programs of medical clinic, including appropriate auditing, staffing, education and reporting to Medical Director and other entities as required
Manage purchasing, equipment maintenance, and all certifications for clinic operations.
Provide oversite of staff health records and requirements, including flu vaccine and PPD screening, etc. in collaboration with the HR & Facilities Manager.
Ensure compliance with clinical /patient care standards and established policies and procedures.
Assure safe, clean, and well-maintained facilities in collaboration with the Medical Director and HR & Facilities Manager, including tracking and adherence to all regulations and compliance standards
Ensure alignment with HB Mission & Values and adheres to trauma informed care principles
Follow all agency policy and procedures
Perform other duties as assigned
Interested candidates should submit a resume and cover letter to Polly Foster, HR & Operations Manager at pfoster@healthbrigade.org. No calls please. 
---