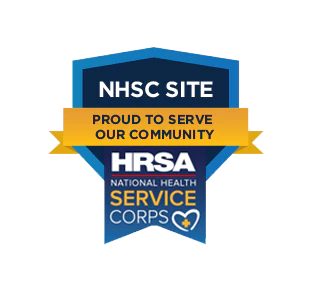 Thank you for your interest in joining the Health Brigade team. Health Brigade offers competitive salaries and benefits as well as the opportunity to effect positive change in our community every day.
To be considered for any advertised position, applicants must submit at minimum a résumé and cover letter. If additional items are required, they will be specified in the job posting. Be sure to indicate in your cover letter the specific position for which you are applying.
HEALTH BRIGADE IS PROUD TO BE AN INCLUSIVE ORGANIZATION
Health Brigade does not discriminate in hiring practices, services or policy with regard to sex, race, color, age, national origin, religion, disability, genetic information, marital status, sexual orientation, gender identity, citizenship, pregnancy or maternity, veteran status, or any other status protected by applicable national, federal, state or local law.
Ryan White Part B Non-Medical Case Manager
Health Brigade, formerly Fan Free Clinic, is seeking a part-time (24 hours week) Non-Medical Case Manager (NMCM) to work in an integrated health care setting for our Ryan White Part B program (RWPB). The RWPB Non-Medical Case Manager is responsible for new client intakes, gathering eligibility documentation, maintaining up to date client records, data entry, and ongoing general case management for RWPB clients seeking services at Health Brigade. The ideal candidate is a bachelor's level social worker or an equivalent human services background. Knowledge of current issues affecting the HIV+ community and Ryan White Part B program guidelines are a plus.
Education and experience:
Minimum bachelor's level in social work or equivalent human services background. Experience working with persons living with HIV is a plus.
Skills and Abilities
Strong attention to detail
Basic assessment skills
Ability to work on a multidisciplinary team
Demonstrate strong organizational skills
Demonstrate effective oral and written communication skills
Knowledge of community resources
Ability to organize work, coordinate projects, set priorities, adhere to deadlines and follow-up on assignments with minimal direction
Must have reliable personal transportation
Candidates must demonstrate oral and written communication skills. Computer skills and proficiency in Microsoft Office products are required.
Employees must be able to work collaboratively with a variety of staff within the organization. HB expects individuals to have a strong work ethic and commitment to our mission and values. Successful candidate must possess skills that support and enable sound decision making, strong personal and professional boundaries, good judgement and discretion.
Compensation
Compensation is commensurate with background and experience.
Health Brigade is an Equal Opportunity Employer.  To apply, email a cover letter, a resume, and three professional references by November 16, 2018 by 5pm to pfoster@healthbrigade.org  No calls please.