THANK YOU / Give Out Day 2021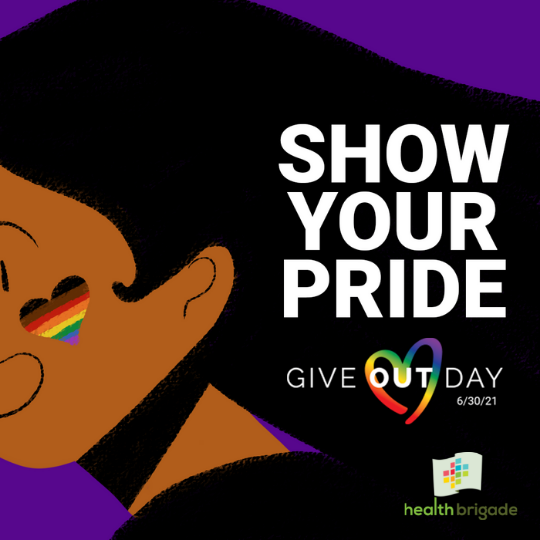 On June 30, Health Brigade participated in GIVE OUT DAY, a national online giving day to support organizations who serve and support the LGBTQ+ community.  Because of your generous support, we raised almost $2,000! Thank you for making a difference in the lives of those we serve.
If you missed this opportunity to contribute but want to support our service to the LGBTQ+ community, you can donate here.
Just as a recap…
A long history of service
Health Brigade has a long history of serving the LGBTQ+ community. From being on the frontlines offering care during the AIDS pandemic of the 80's to providing Trans Health Services today, Health Brigade is an ally for those in need and those marginalized by society.
 
How does Health Brigade serve the LGBTQ+ Community?
First and foremost, Health Brigade is an advocate for the rights of the LGBTQ+ community to receive responsive and affirmative health care. We offer integrated health and support services to meet a wide spectrum of needs in a safe and welcoming environment.
We offer:
Primary Medical Care

Transgender Health Services

HIV/STI Testing and Prevention

Ryan White Part B (supportive services for individuals living with HIV/AIDS)

PrEP (a pill taken daily to reduce the risk of HIV)

Mental Health & Wellness

Comprehensive Harm Reduction (Needle Exchange)

LGBTQ Advocacy