Congratulations Karen A. Legato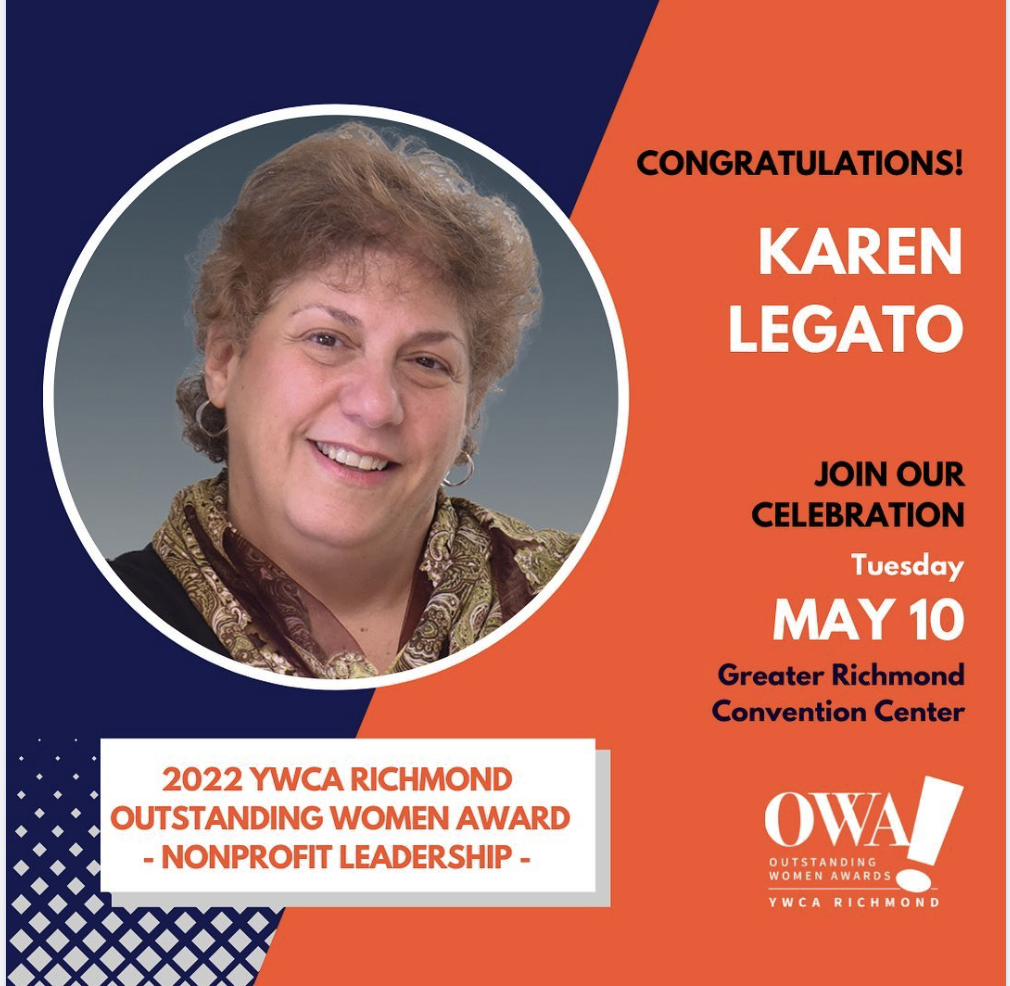 Congratulations to Karen Legato, 2022 Outstanding Women Awards honoree in Nonprofit Leadership category! Karen is the executive director of Health Brigade, Virginia's oldest free clinic. She has served in the nonprofit sector for 30 years focused on seeking and promoting human health and welfare, especially for persons disadvantaged and marginalized.
Her roles have ranged from service in the faith community, to a nonprofit focused on supporting children and their families, to direct service as a medical social worker, to her current leadership role at Health Brigade. Throughout her career, Karen has been a part of developing creative and compassionate solutions not just for the safety-net health system, but also for important public health initiatives.
We can't wait to celebrate Karen and the rest of Class of 2022 on May 10!