HB Happenings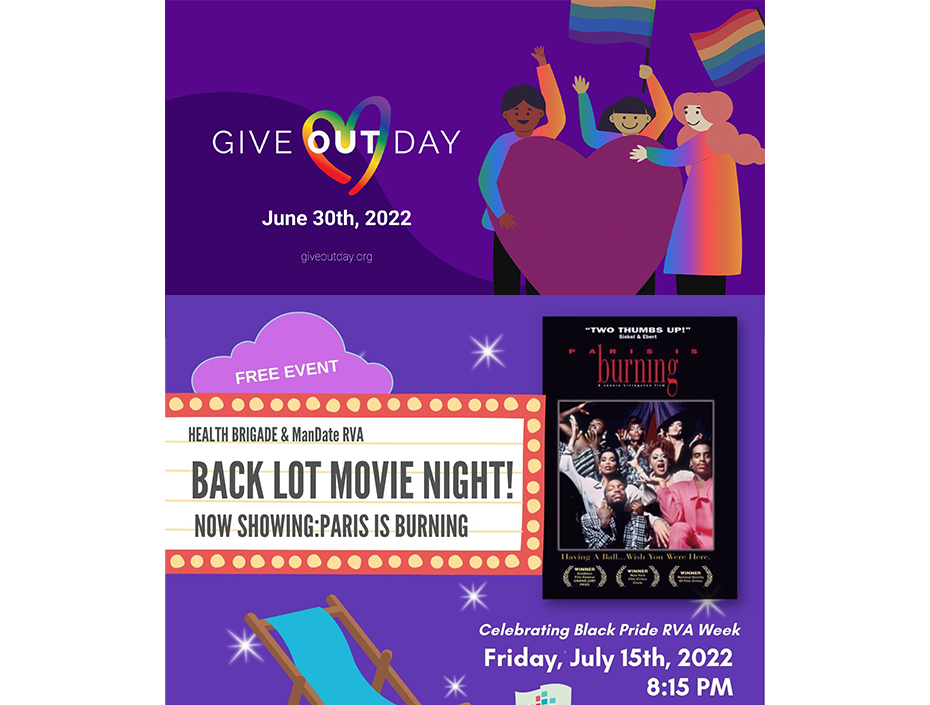 Give OUT Day is June 30, the only national giving event for the LGBTQ community. Since 2013, Give OUT Day has helped hundreds of LGBTQ nonprofits raise millions of dollars! Donations during all of Pride Month count toward Leaderboard prizes: thousands in additional dollars that go to organizations with the most unique donors in their category! Visit giveoutday.org, search for Health Brigade and GIVE.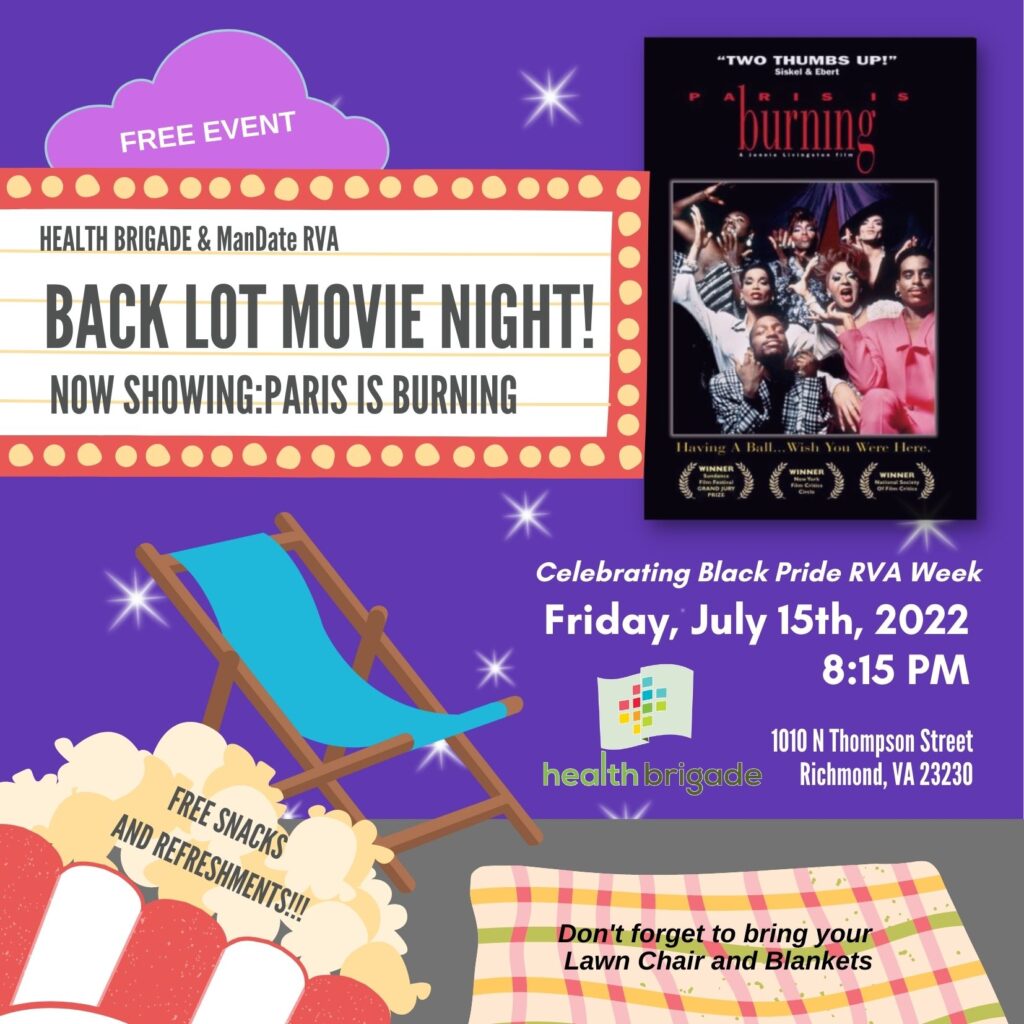 JULY 15: Back Lot Movie Night
Celebrate Black Pride RVA Week at Health Brigade on Friday, July 15.  Movie classic PARIS IS BURNING featured.  FREE and open to the public.  HIV Testing will be available starting at 8:15 pm.  Popcorn and other refreshments provided.  Bring your lawn chair and blankets!